The official launch is scheduled for the 29th of July 2011. We think you'll be pleased with the rich features and simplicity of operation that have been built into these solutions. For the first time, a management console has built expressly f
more...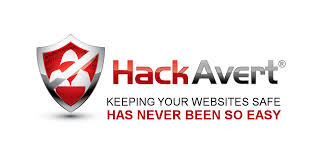 Description
Discover all the benefits and features of new site protection and reputation monitoring service: HackAvert®, powered by CloudFlare.
HackAvert®, powered by CloudFlare, gives you a complete set of tools to protect your website to prevent, detect and heal a wide range of hack attempts.
HackAvert®, powered by CloudFlare, detects more malware than any other solutions currently available. By combining existing anti-malware scan technology from multiple sources, and AI (Artificial Intelligence), HackAvert®, powered by CloudFlare, will find security threats before any other single solution.
Just as a computer needs an antivirus, a website needs HackAvert®to be protected
We don't aim to protect your hard drive but the code of your website that could be infected by a virus or vulnerable to a hacker's attack. Contrary to what is often thought, a website is not protected by its host company or its editor (CMS or e-commerce framework) against security threats.
When malware is detected on your website, access to it is restricted by most web browsers. Visitors will be greeted by messages, similar to the one above, warning them that your website is infected.
Security attacks are today more numerous, varied and faster than ever. According to telecoms giant T- Mobile, about 200,000 new forms of virus are born every day.The map they developed shows all cyber-attacks that occur. HackAvert®, powered by CloudFlare, anticipates new threats and protects you using Artificial Intelligence: a technology developed with the help of the National Science Foundation of California, USA.
At the present time, most anti-malware solutions only consult databases of already-existing malware. Unfortunately, hackers know these databases as well, and they continue to adapt malware to get round it.
HackAvert®, powered by CloudFlare, was built with Artificial Intelligence which continuously detects and analyses potential threats, discovering undetected malware in the process. It profiles malware codes to understand their features, such as variables and pointers: when they're used; who uses them; how many times etc. The resulting information helps HackAvert®, powered by CloudFlare, to distinguish normal code from code that fits a malware profile.
HackAvert®, powered by CloudFlare, can also detect malware injected in the .htaccess or CSS files.
One third of the 72% companies which declared having suffered an attack** asserts that consequences were "significant". Hacking of financial data, loss of sales or loss of personal data or intellectual property are the main consequences of these attacks.
HackAvert®, powered by CloudFlare, is the tool to stand up to these cyber-threats, which are becoming more innovative and more sophisticated.
**According to a study led by Quocirca in the 4thquarter of 2012 in France, Germany and United-Kingdom more than 2500 respondents in 300 companies suffered an attack.
HackAvert®, powered by CloudFlare: an easy equation
Aggregated HackAvert® data sources include:
Standard Malware Detection
• Fully automated scans with email alerts – Weekly, Hourly or Continuous scans.
With HackAvert®, powered by CloudFlare, there's no software to manage and it's fast and simple to set up. Based on which edition you choose, we scan your website weekly, daily, hourly or even continuously for thousands of threats, and send you an email alert if we find anything. Plus, we give you a simple dashboard in your MyBSSIT® portal to monitor this powerful tool.
• All pages get checked, every time
Have subdomains? Your website has thousands of pages? No problem. We can still scan all your pages.
• Malware Detection: Protects your website form malware & hackers
Each scan checks ALL pages of your website for known viruses and web malware threats to see if hackers have injected malicious code into your website. Our notification system immediately informs you about any malware our scans find, so you can take all actions needed.
Advanced Malware Detection
• Artificial Intelligence (AI): We find security threats before everyone else does
As well as the normal Health Monitoring our AI with advanced self-adapting capabilities constantly monitors new strains of malware and protects your online business from these emerging threats. Protect your website from never-before-identified malware today.
• Clean-up settings
Choose between three different options regarding the clean-up of malware found on your site. Manual clean-up is the default setting.
• Facebook page protection
HackAvert®, powered by CloudFlare, doesn't stop at just protecting your website against hacker attacks, we also offer the possibility to check and protect your Facebook page against spam and scams.
• Quality Check
HackAvert®, powered by CloudFlare, will always perform a quality check to make sure that malware removal has not affected the functionality of your site.
• External Link Scan
HackAvert®, powered by CloudFlare, will not only scan content on your own website, but also scan websites that you link to.This is to ensure that visitors to your site do not get infected even if they visit a third party site that you link to. The goal is to provide you with the information you need to keep control over your website and protect your visitors.
• Scan Subdomains as well as Top Level Domains
HackAvert®, powered by CloudFlare, includes scanning of subdomains as well as your top-level domains.
Reputation and Blacklist Monitoring : combines multiple sources in one place
Blacklist Monitoring is a comprehensive daily check on the status of your website on the Google safe list and other search engines including Yahoo and Bing. Additionally, it also monitors your status on malware blacklists such as Malware Patrol and Malware URL; DNS Blacklists; Phishing Blacklists such as PhishTank; and Spam Blacklists such as SpamCop. And many more.
We automatically notify you if your website ends up on a blacklist and help you to remove your site from the search engine blacklist.
HackAvert® Vulnerability Assessment
• Vulnerability Assessment
Vulnerability scans can prevent web-based intrusions and identify server and application security vulnerabilities that bots and hackers can use to attack you. We check over 35,000 vulnerabilities on your servers, websites and infrastructure.
• .htaccess Hack Detection
HackAvert®, powered by CloudFlare, has a server side scanner which can detect if your htaccess file has been modified to redirect visitors from your site to another malicious domain.
Server-side Malware Detection
• Phishing Detection
The server side scanner in HackAvert® detects if your hosting account is being used to serve phishing pages and can warn you in advance, before your site gets blocked.
• PHP Spam Shell Detection
The server side scanner in HackAvert® detects if hackers have installed PHP shells (c99, c100, r57 and more) to take over your website.
• Webpage Defacement Detection
The server side scanner in HackAvert® detects if hackers have defaced your webpages so you can take immediate action.
• Insecure Folder Permissions Detection
The server side scanner in HackAvert® detects if folders have permissions that are unsuitable from a security perspective.
• Website Error Reporting
The server side scanner in HackAvert® reports which pages on your website are displaying errors to your customers. This provides you with the information you need to make sure customers can reach what they need without embarrassing errors or poor user experience.
• FTP Scanning
HackAvert®, powered by CloudFlare, can analyse all files on disk via FTP access and can point out deeply buried malware on your server(s).
Additional Functionality – show the world your site is safe
• HackAvert® optional Trust Seal
With the optional Trust Seal from HackAvert®, powered by CloudFlare, on your website and online store, show your visitors and customers that you care about their safety and have gone to lengths to protect them. When your customers see that your site is protected by the advanced security of HackAvert®, powered by CloudFlare, and is scanned regularly on hacker attacks they'll feel more confident visiting and interacting with your site.
• Page Speed Monitoring
Speed monitoring gives you real-time information on the page speed and response time of your website using detailed graphs.
• Uptime Monitoring
Up-time Monitoring gives you an overview of the availability of your website including details on down time. In the event that your site goes down, we will send you an email alert.
• PDF Report
Downloading your PDF report is possible on your platform. You will be able to view any vulnerabilities and malware detected by HackAvert®, powered by CloudFlare, between your selected dates.
The report includes speed monitoring and uptime monitoring for all of your web pages and a summary your reputation status.
BUSINESS SOFTWARES & SOLUTIONS
Business Office:
74 Santoshpur Avenue, 2nd Floor, 3A, Kolkata-700075
Board Ph: +91-33-24724013 Mobile: +919831080268 ; Direct Desk : 91 33 40017598
http://www.bssit.net/ email: business@bssit.net