The official launch is scheduled for the 29th of July 2011. We think you'll be pleased with the rich features and simplicity of operation that have been built into these solutions. For the first time, a management console has built expressly f
more...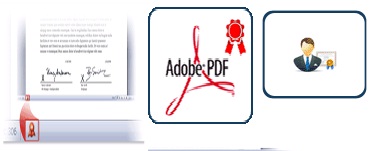 Description
microsoft
digital ids
install
2010
2007
office
, adobe
Sign, seal and deliver software, data, contracts, invoices, emails… and other important content with a digital ID from SSL247®
Our range of personal IDS, code signing certificates, PDF/document signing and the new, world-leading Norton Secured Seal, will show recipients of your content that it is safe to open. No 'unknown publisher' pop-ups. No doubt. Just confidence in you – and your business.
Personal IDs
Digitally sign your emails and important Microsoft Office documents – invoices… quotes… contracts – to assure recipients that they're from you, and only you, and that they're safe to open. You'll also be giving your signed online documents the same legal value as their printed, hand-signed and posted counterparts.
Code Signing
Sign and distribute your code – securely – with a code signing certificate from SSL247. If you are a distributor or developer, this really is a must. You'll ensure your code isn't tampered with, while in transmission, AND that your customers don't see the 'Unknown Publisher' warning. They'll know your content is safe to open and that you are totally professional.
PDF signing, with Adobe CDS (Certified Document Services)
With an Adobe CDS certificate from SSL247, you can digitally sign your PDFs - invoices, quotes, contracts, etc - and give them the same legal value as documents with a handwritten signature. This digital signature is automatically recognised by Adobe Acrobat, the most used PDF reader in the world, and it couldn't be easier to use – it only requires one click!
Norton Secured Seal
You don't have to buy a SSL or digital certificate to own The Norton Secured Seal. At SSL247, you can get this world-leading stamp of approval for your web pages – and all the benefits that come with it. These include a daily Anti-Malware Scan and Seal-in-Search – helping you stand out from the crowd in search engine results.
microsoft digital ids install20102007office
To install your Personal ID certificate and sign your documents with Microsoft Office 2007 & 2010, please follow these instructions.
You can add two different signatures. A Non-Visible Signature can't be seen within the contents of the document itself but the recipients can easily see that the document is signed in its proprieties or in the status bar. A Visible Signature will add one or more digital signature lines in the content of the document itself. This method is recommended if two or more people need to sign a document.
certificate cds adobe digital ids pdf signing
Once your order has been processed for a PersonalSign USB or a DepartmentSign USB Adobe CDS certificate, GlobalSign's vetting team will send a "Pick up" email to the applicant's email address. You will need this email to get your certificate.
Note: Do not start this process until you have received your USB token and additional installation instructions.
Get in touch
For more information just get in touch with one of our friendly consultants:
BUSINESS SOFTWARES & SOLUTIONS
Business Office:
74 Santoshpur Avenue, 2nd Floor, 3A, Kolkata-700075
Board Ph: +91-33-24724013 Mobile: +919831080268 ; Direct Desk : 91 33 40017598
http://www.bssit.net/ email: business@bssit.net